Smart Cities 2018 in Sofia, Bulgaria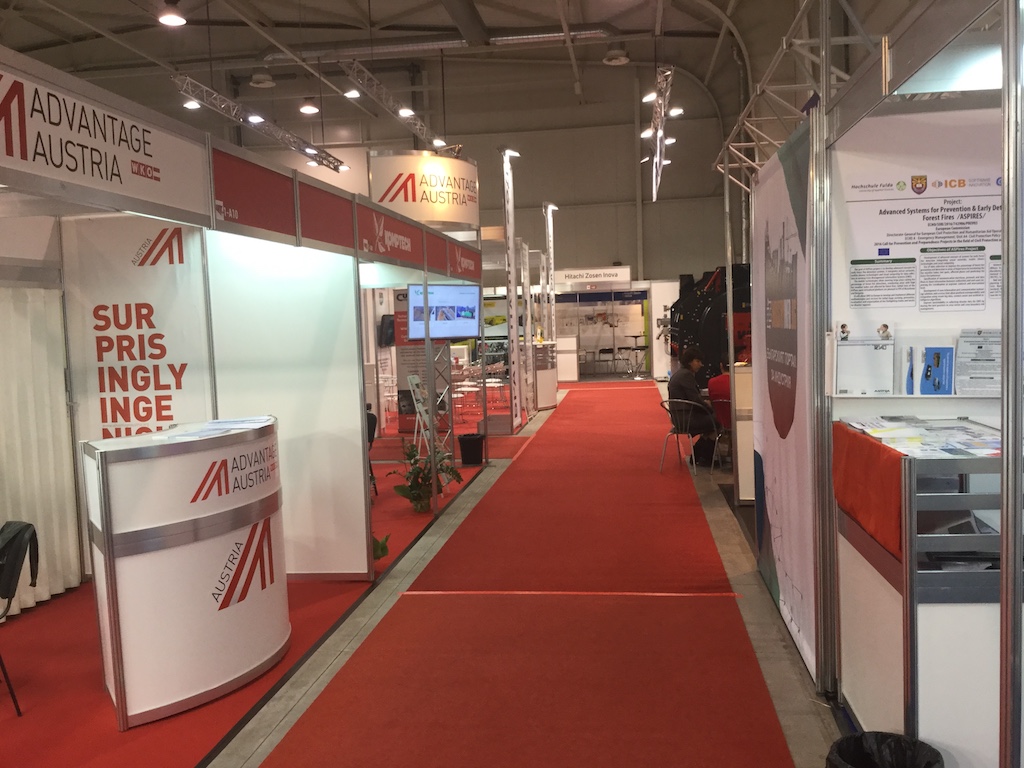 ASPires Project was presented at the trade fair on urban development in the region of Southeastern Europe. The Smart Cities in Sofia took place from Tuesday, 27. March to Thursday, 29. March 2018. The focus of Smart Cities Exhibition and Conference was dedicated to intelligent transport, building management and automation, ICT technology implementation in the overall urban activity. Smart Cities aims to popularize modern technologies and practices that can turn our cities into more eco-friendly and effective systems. It is a meeting point for solution providers and consumers. Among the event participants are companies offering solutions for passive houses, public transport innovations, energy efficient lighting, software for smart buildings and industry, etc.

The 33rd ACM/SIGAPP Symposium On Applied Computing
Bulgarian Legislation about the forests
Bulgarian Forest Law
The Bulgarian Forest Law regulates public relations related to the conservation,management and use of forest areas in the Republic of Bulgaria in order to ensure multifunctional and sustainable management of forest ecosystems. The objectives of the law are: conservation and increase of the forest area; maintenance and improvement of forests; ensuring and maintaining ecosystem, social and economic functions of forest areas; guarantee and increase the production of wood and non-wood forest products through environmentally sound forest management; maintaining biodiversity and landscape diversity and improvement of the state of the populations of wild flora, fauna and fauna species; providing opportunities for recreation of the population and improvement of conditions for recreation; striking a balance between the interests of the public and the owners of the forest territories; assistance and promotion of landowners in forest areas territories; implementation of international and European storage commitments forest habitats.
The Bulgarian Forest Law can be downloaded from the web site of the Bulgarian Executive Forest Agency http://www.iag.bg/docs/lang/1/cat/1/index.
The Bulgarian Forest Law can be also downloaded from the web site of the Ministry of the Interior / General Directorate for Fire Safety and Protection of the Population
https://www.mvr.bg/docs/librariesprovider43/документи-от-дирекцията/нормативна-уредба/закони/закон-за-горите.doc?sfvrsn=f8ec4758_2.
Ministry of the Interior
General Directorate "Fire Safety and Protection of the Population"
https://www.mvr.bg/gdpbzn/дирекцията/нормативна-уредба/default
EU Legislation about the forests and forests related policies
EU forests and forest related policies
"Forests play a key role in protecting European ecosystems and biodiversity. They are also central in trapping carbon which would otherwise be released in the atmosphere and thus aggravating climate change. The serious impacts of fires on forests have led decision makers to recognise that prevention at European level is one of the most efficient ways to face these threats. The European Union has brought in a series of measures to support forests and forestry. Various Directorates-General (DGs) at the European Commission are involved in the development and monitoring of measures in the field of information, prevention, fire fighting and restoration of burned surfaces" (see http://ec.europa.eu/environment/forests/index_en.htm). Legislation on protecting the EU's forests against fire can be found under the following link: http://ec.europa.eu/environment/forests/fires.htm
Smart Cities in Sofia, Bulgaria, 27-29.03.2018
16th International Conference Challenges in higher education