Back
ASPires Project. Workshop in Skopje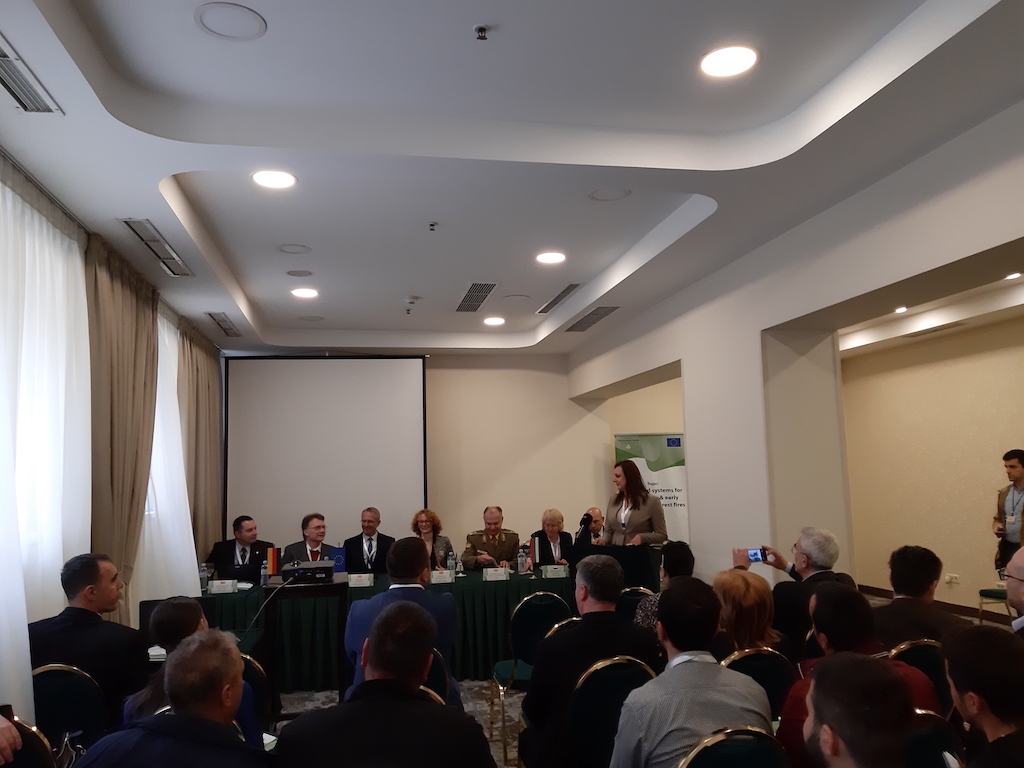 The ASPires seminar was held from the 20 to 22 March 2019 at Best Western Hotel in Skopje, Republic of North Macedonia.
Guests of the seminar from North Macedonia were Ministery of Defence, Military Academy, Army Forces, representatives from the national parks in North Macedonia, Mavrovo and Pelister, the Directorate for protection and rescue, the Ministry of Agriculture, Forestry and Water Economy, the Crisis Management Center, Public Enterprise North Macedonian Forests, Ministy of Enviroment and Physical Planning. Guests from Kosovo were representatives from Emergency Management Agency, Climate Change and Environment issues and Weather Forecaster in Hydrometeorological Institute of Kosovo. The delegation from Bulgaria is led by engineer Dimitar Klecherov, director of the fire department in Bansko, Bulgaria.
The seminar was attended by state television and local medias.
Workshops are essential knowledge dissemination means.
Consortium partners will use workshops to discuss, present and deliberate project related matters and findings.
These workshops will be used to solicit expert feedback on development, test and integration of advanced systems for prevention and early detection of forest fires, on deliverables and regulation guidelines and to enable beneficiaries to interact with one another.
Most of the workshops are planned for the second project year.
In the ASPires Project are planned workshops in fYR of Macedonia, Brussels, Germany, Bulgaria.
Workshops are especially planned for the end-users and are considered critical milestones in the project.