ASPires Project. Workshop in Skopje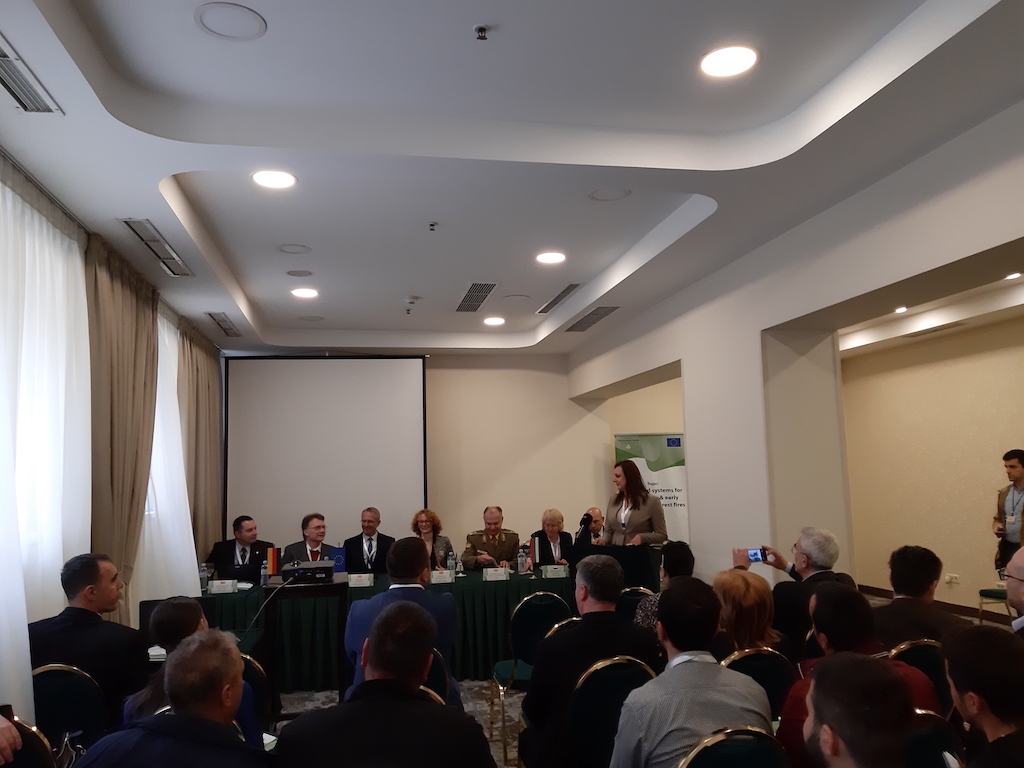 The ASPires seminar was held from the 20 to 22 March 2019 at Best Western Hotel in Skopje, Republic of North Macedonia.
Guests of the seminar from North Macedonia were Ministery of Defence, Military Academy, Army Forces, representatives from the national parks in North Macedonia, Mavrovo and Pelister, the Directorate for protection and rescue, the Ministry of Agriculture, Forestry and Water Economy, the Crisis Management Center, Public Enterprise North Macedonian Forests, Ministy of Enviroment and Physical Planning. Guests from Kosovo were representatives from Emergency Management Agency, Climate Change and Environment issues and Weather Forecaster in Hydrometeorological Institute of Kosovo. The delegation from Bulgaria is led by engineer Dimitar Klecherov, director of the fire department in Bansko, Bulgaria.
The seminar was attended by state television and local medias.
Military Academy. Drone Training Course
Training of End Users for Using the ASPires Project Equipment
Drone Training Course

In the period from 14 November – 05 December, 2018, a training activity was conducted with the Еnd Users of the ASPires project for the use of drones, organized by the Military Academy ASPires team in cooperation with representatives from National Park Mavrovo. The training focused both on the theoretical and practical aspects necessary for enabling the national park's selected employees to utilize the project's equipment.
The topics of the training included the following content: Introduction to Drones, Remote control, "Ready to Fly" System, Introduction to the DJI GO App and its basic interface, Managing Camera Settings, Detailed Overview of the RTH Option, Intelligent Flight Modes of DJI GO App, Advanced Training in DJI GO Settings, Interactive Simulator Training, Outdoor Flight of Class 3 Drone, as well as a series of practical training in drone take-off and landing.
A total number of five employees attended the training and a detailed assessment of each participant was made by the training instructor, indicating the skills and knowledge acquired during the activity.